Exploring Reflections of the City -
Subject: Los Angeles LOVERS
hosted by angelyne
...including all the glitz that comes with the Los Angeles Icon:
Photo opportunities with
Angelyne
for $20!

Signed photos
for $25!

Unveiling the LIMITED EDITION picture-vinyl pressing of her latest single:
"Kiss Me L.A."
Live listen with record available for purchase: $150
Graciously pressed by ERCA RECORDS
•
"I LOVE L.A." CONTEST!
With your audience participation, tell Angelyne why you love Los Angeles
and win an AUTOGRAPHED PHOTO! !
Enter onsite to win a ride with
Angelyne
in her famous pink car!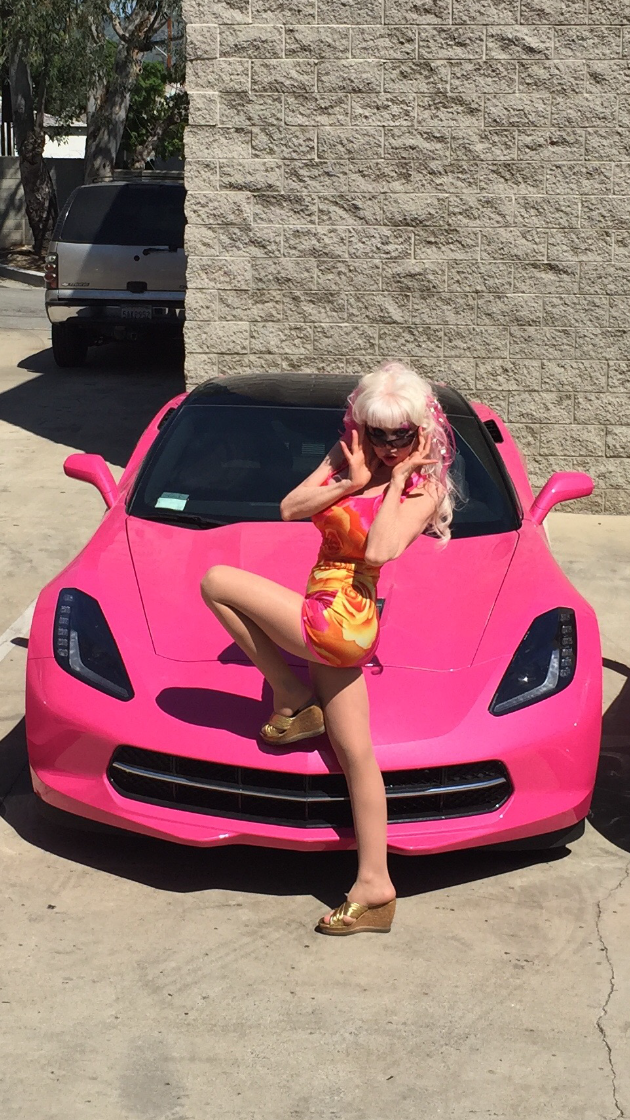 Date: Friday, May 12th, 2017
Time: 8:00 p. m.
The Bob Baker Marionette Theater is excited to present Subject: Los Angeles– four nights of L.A. ephemera featuring archival films, guest presenters, music, and puppets that explore hidden threads of L.A. history.
Legendary LA personality (and unofficial mascot) Angelyne invites all to the third installment, Subject: Los Angeles Lovers, an evening devoted to the highly curious individuals who have surveyed, catalogued, and explored the city in service of making it more intelligible to others.
Focusing on both enthusiastic, visionary visitors and faithful locals with encyclopedic knowledge of architecture and lore, the event will consider different approaches to navigating and sharing the complex geography and culture of Los Angeles. Featuring LA-centric selections from Huell Howser's down-home show California's Gold, the fun-loving postmodernity of Reyner Banham Loves Los Angeles, a live bus tour from LA's most erudite tourist outfit, Esotouric, plus much more--and of course, puppets!
Subject: Los Angeles was co-curated by Veggie Cloud's Courtney Stephens and Kate Wolf, and the UCLA Film and Television Archive's KJ Relth. Special thanks to the Prelinger Archives, Russell M. Saunders Film Collection, Pat Rocco, and Mark Quigley and Todd Wiener of the UCLA Film & Television Archive.
Co-Presented by: